ATTENTION: The University of Washington is working closely with public health officials to monitor evolving recommendations for holding events during the COVID-19 pandemic. While our mission is to provide a dynamic event center, our first priority must be to help you stay safe and healthy. As a result, we are not currently accepting any new reservation requests for Summer or Fall Quarter 2020. We are still accepting requests for Winter Quarter 2021 and beyond. As the situation evolves, we'll post event updates on the HUB website. Please contact hubres@uw.edu with any questions or concerns.
---
Before Submitting a Request
Make sure you have an EMS login.

Logins can be requested online.

Review the request timelines. 

Requests for Major Event spaces

Registered Student Groups – 14 months prior to event date

UW Departments – 13 months prior to event date

Off-Campus/Private Events – 13 months prior to event date

Requests for Meeting Rooms

12 months prior to event date
Submitting a Request
Reservation Process
Review the below graphic for a step by step description of the reservation process.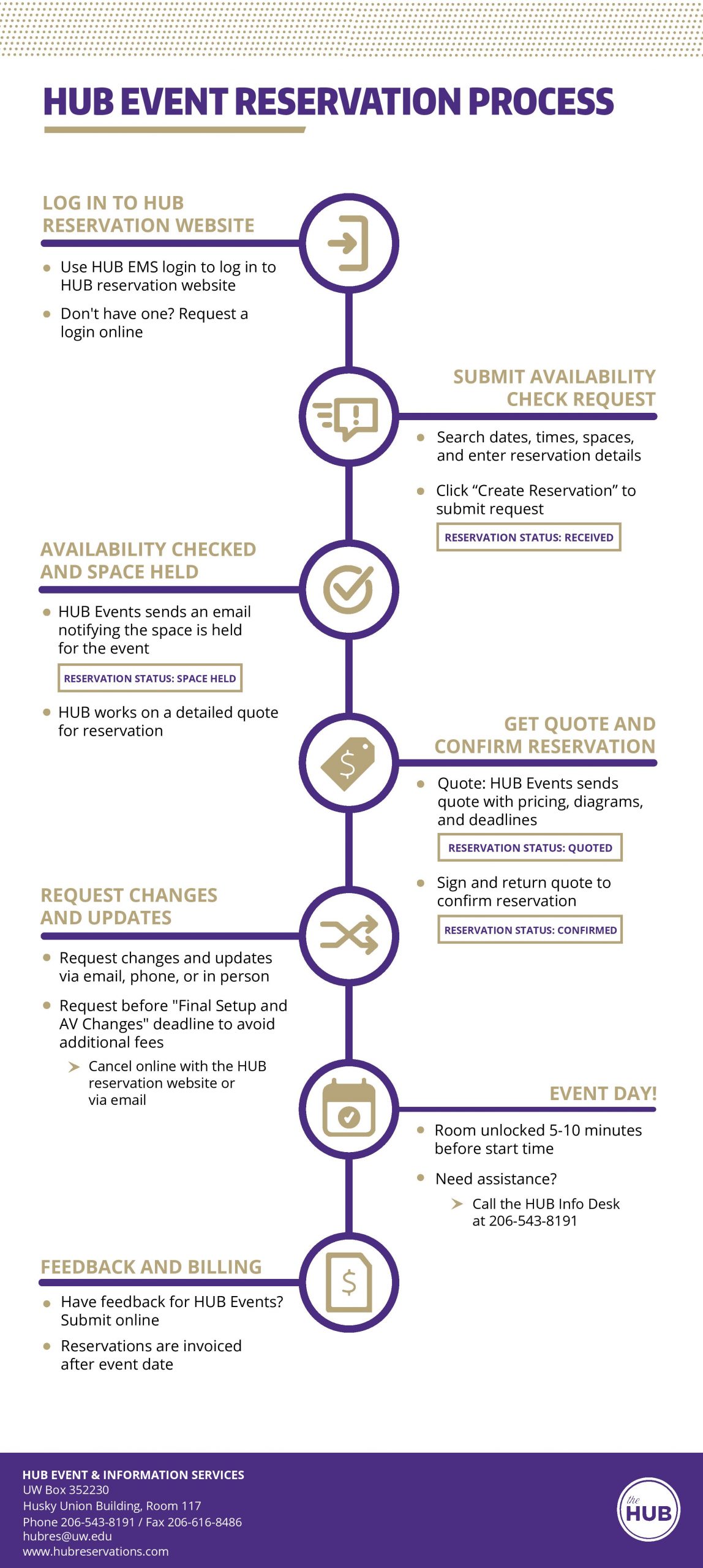 ---
Still have questions? Review our FAQ or contact us.