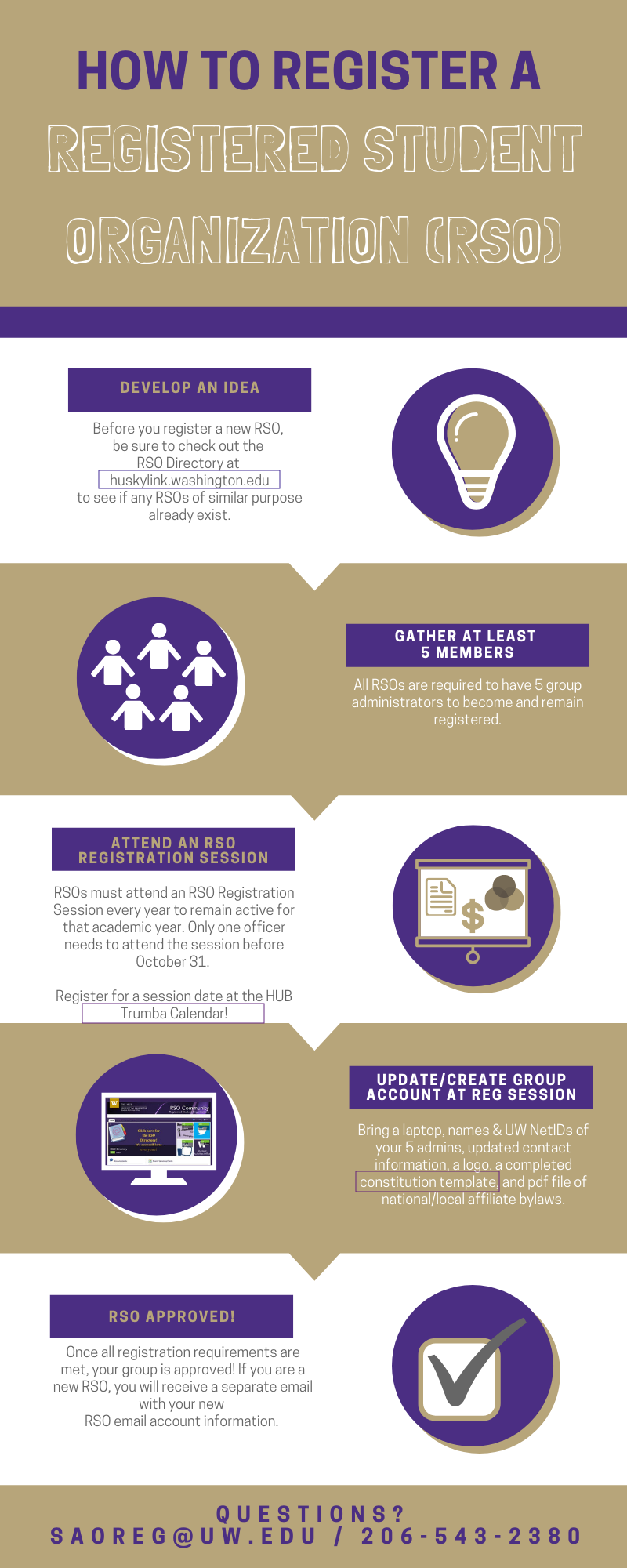 RSO Constitution Template
Please use this form for your constitution.
Fall 2020 RSO Registration Sessions Online
Fall registration sessions are on alternating Monday and Thursday afternoons, and every Saturday at 11 am, beginning Monday September 21 through Saturday, October 31.  Session dates, times, and webinar sign-up information can be found on the HUB Trumba calendar at https://hub.washington.edu/sao/rso-registration/#hub-trumba-calendar
Groups registering Fall 2020 must complete all registration requirements, including requested changes, by 11:45 pm Saturday, October 31, 2020
---
HUB Trumba Calendar
---
Updated: September 17, 2020
Contact SAO regarding the content on this page.