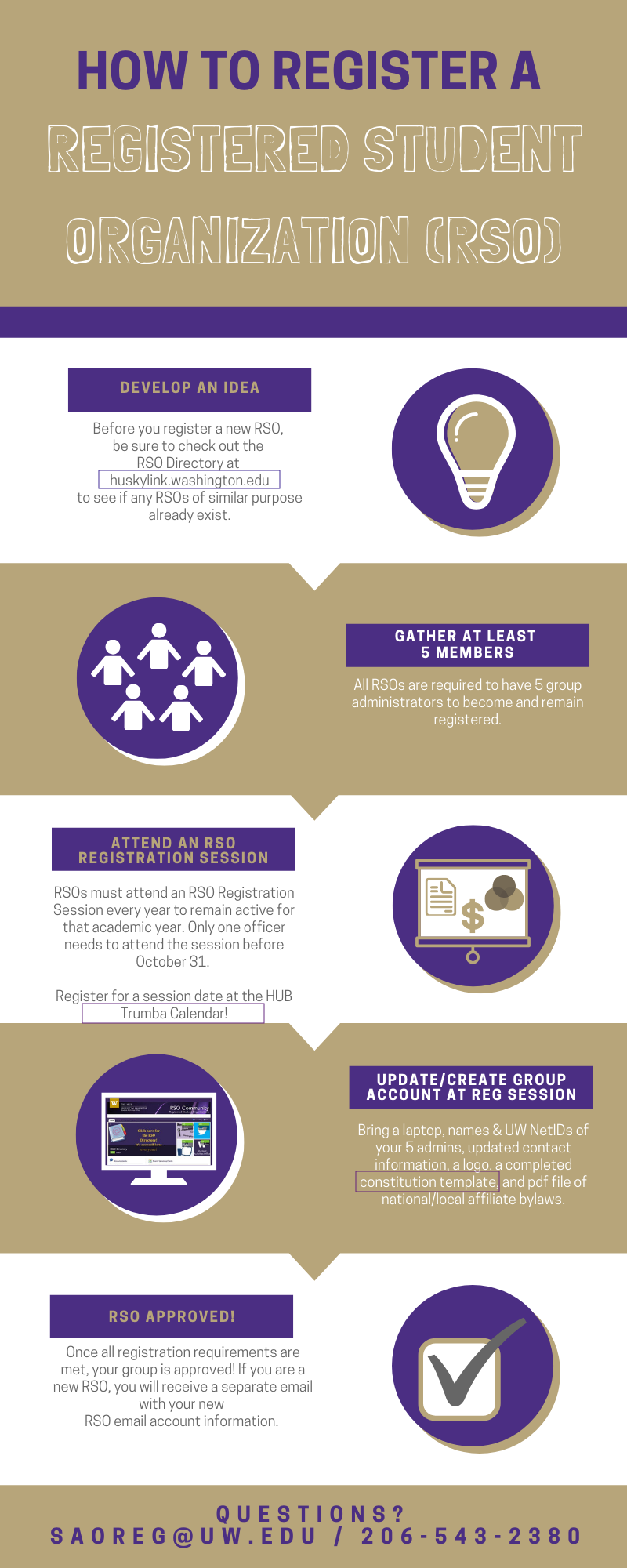 RSO Constitution Template
Please use this form for your constitution.
Fall 2019 Registration Schedule
Sessions begin September 16 through November 5. See the HUB Trumba Calendar below, find a date, and register!
Groups Registering Fall 2019 must have all requirements completed by 5 pm Tuesday, November 5, 2019.
---
HUB Trumba Calendar
---
Updated: August 21, 2019
Contact SAO regarding the content on this page.