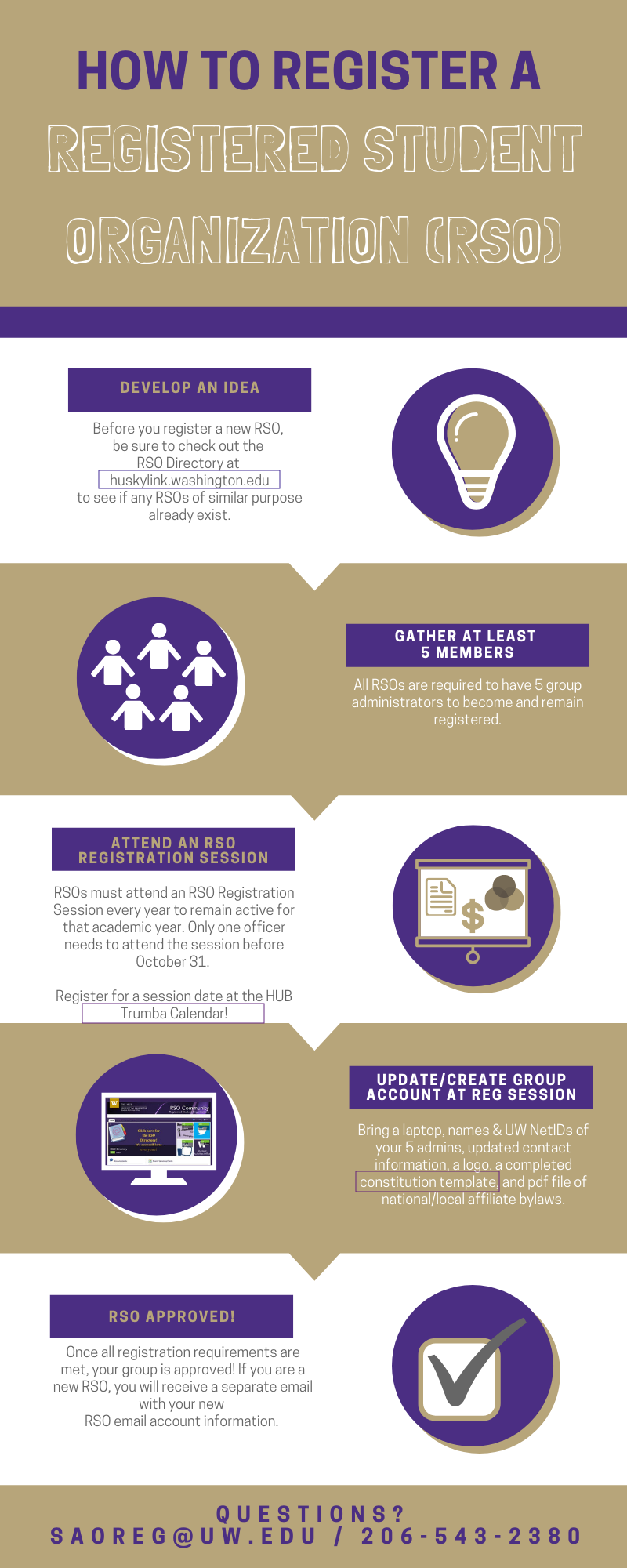 RSO Constitution Template
Please use this form for your constitution.
Find out more in our RSO Policy Guide.
2023-24 RSO Registration
Group Administrators of active RSOs can register for 2023-24 beginning August 1. Click the blue "re-register this RSO" on your group's HuskyLink homepage to get started!
For students wanting to reactivate a frozen RSO, or create a new one, we will be offering orientation sessions in October. Find orientation dates and sign up to attend a session using the HUB Trumba Calendar below.
If you have any questions, or need more information, feel free to contact us at saoreg@uw.edu.
---
HUB Trumba Calendar
---
Updated: September 8, 2023
Contact SAO regarding the content on this page.