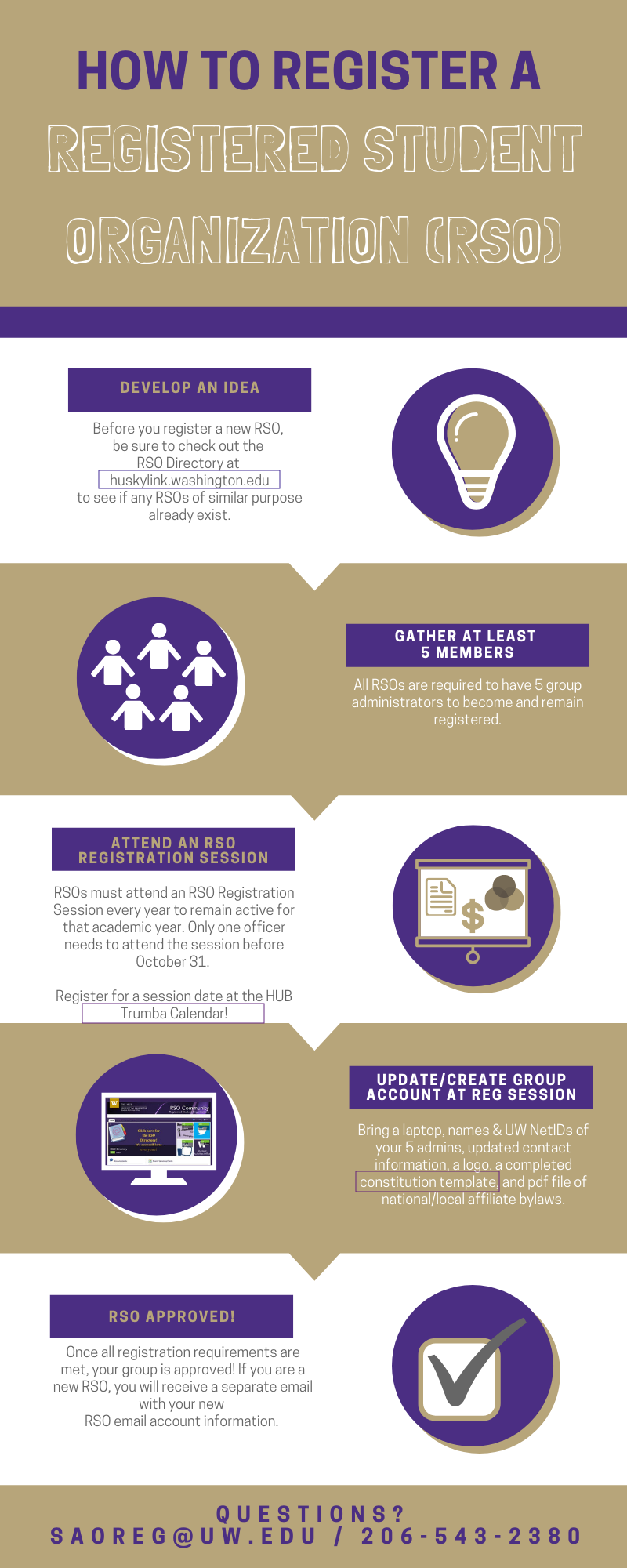 RSO Constitution Template
Please use this form for your constitution.
Find out more in our RSO Policy Guide.
Fall 2021 RSO Registration Sessions – RSVP Now
Session dates, times, and sign-up information can be found on the HUB Trumba Calendar at the bottom of this page.
New this fall!
We're offering some early bird virtual registration sessions on September 15, 16, and 20.
Live sessions beginning October 4 through 25 in will also have option to attend via Zoom webinar.
Virtual sessions will be hosted at the HUB Gather virtual RSO fairs 4-6 pm on 10/13 and 10/28.
---
HUB Trumba Calendar
---
Updated: August 27, 2021
Contact SAO regarding the content on this page.