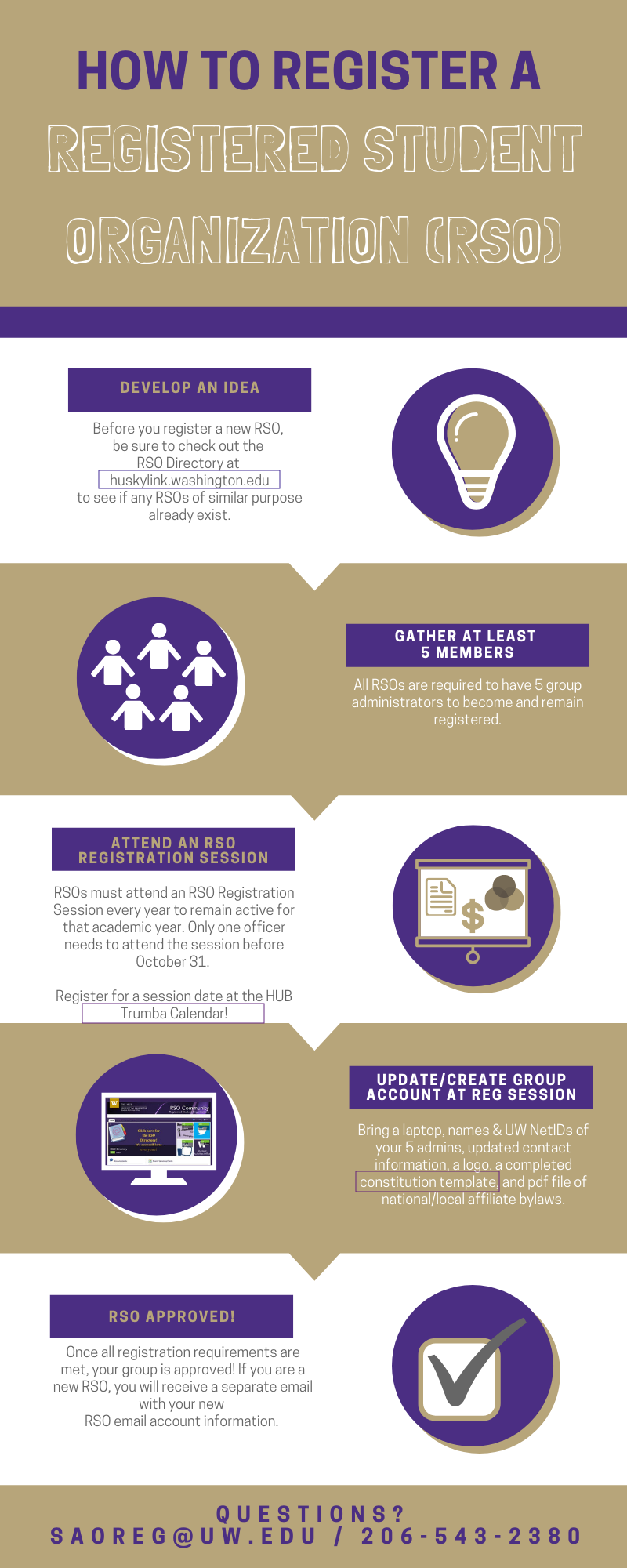 RSO Constitution Template
Please use this form for your constitution.
Find out more in our RSO Policy Guide.
Spring 2021 RSO Registration Sessions Online
A limited number of registration sessions will be offered in Spring Quarter.  Session dates, times, and webinar sign-up information can be found on the HUB Trumba Calendar at the bottom of this page.
---
HUB Trumba Calendar
---
Updated: March 30, 2021
Contact SAO regarding the content on this page.