The HUB has a digital display system to be used for advertisements and promotions with priority for HUB events and services followed by campus events and activities. The video wall is located in the HUB's main atria. Digital displays + wayfinding screens are located at the North Entrance (first floor), West Column (first floor), and Southwest Entrance (ground floor). A dedicated wayfinding screen is also located at the HUB Main Desk (first floor).
Advertising Options
HUB Major Events
HUB Residents
Student Orgs
UW Depts
Compare to UW Daily Advertising Rates.
Digital Display Request Requirements
Sponsoring Org/Dept: All ads must clearly identify the sponsoring organization by name.
Contact Info: All ads must provide contact information of either email address, website, or phone number.
Requests: Are processed on a first-come, first-served basis and must be submitted using the online request form. Emailed requests will not be accepted.
RSOs: Requests must be submitted by one of the five officers listed in the RSO Directory
UW Departments: May pay using a UW budget number
Digital Files: Must be submitted no later than 3 business days before the ad launch date
Rush Fee: Requests or digital files submitted with less than 3 business days prior to ad launch date will incur a $35 rush fee
Week: A week is defined as 5 or 6 consecutive days, not including Sundays or holidays, to coincide with the HUB's building hours. The HUB is open M-Sa during academic quarters and M-F during quarter breaks and summer quarter.
Digital File Requirements
HUB Video Wall
Width: 2544px
Height: 960px
Resolution: 300px/dpi
File Type: .jpg or .png
Location: HUB Atria – East wall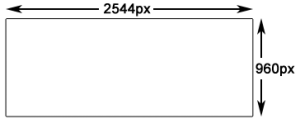 HUB Digital Displays
Width: 1280px
Height: 720px
Resolution: 300px/dpi
File Type: .jpg or .png
Locations (3): North Entrance, West Entrance, Southwest Entrance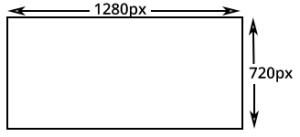 NOTE: Files for one size cannot be stretched or adjusted to fit the other.
Other Digital Displays in the HUB
Commuter & Transfer Commons: Managed by First Year Programs | ctcuw@uw.edu
HUB Games: The HUB Games digital displays are a component of the gaming management system and therefore dedicated to HUB Games advertisements.
Welcome Center: Managed by UW Admissions | visituw@uw.edu
Updated: March 6, 2018