The HUB
D Center
Room: HUB 327
Contact: dcenter@uw.edu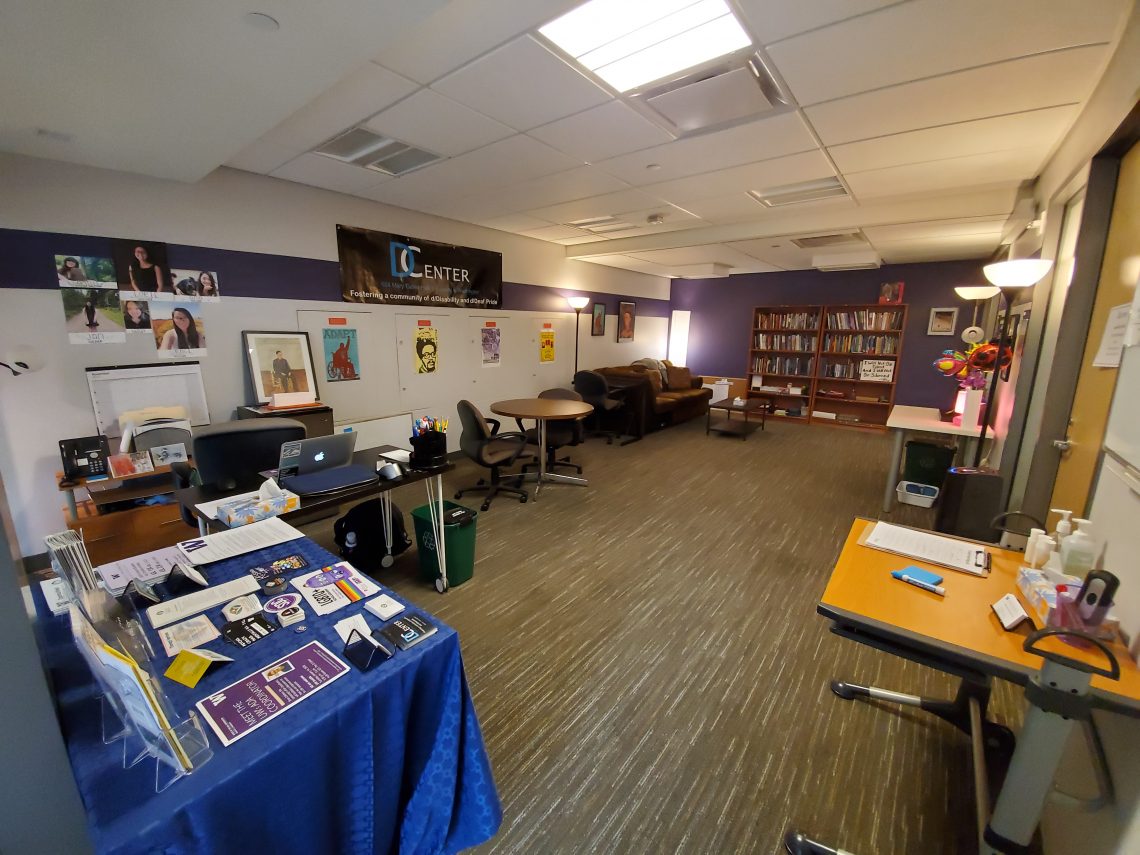 The D Center (Disability and D/deaf Cultural Center) is the University of Washington's community center for disabled, D/deaf, chronically ill, mentally ill/Mad, and neurodivergent students and one of a handful of centers run by and for university students with disabilities in North America. The D Center connects the UW community by providing both a physical space in HUB 327 to gather, study, relax and meet one another and build community, while acting as a host for a number of events and programs which focus on issues pertaining to disability.
Access Info: The D Center is mobility aid accessible and is a scent reduced space. All of our formal events have ASL interpreters and CART captioning as applicable. We are pleased to meet with students, staff and faculty to discuss what they do. Read more at the D Center website.
Please join their listserve to sign up for news of their events and programs throughout the year.