The HUB
Lincoln's Log – Fall 2022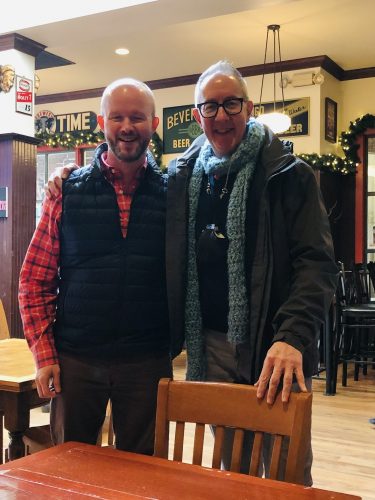 It's here at long last…the start of a new academic school year. There's something exciting and energizing about the start of a new school year. I felt that when I was in elementary school and after the last 28+ months of the pandemic, I still get that tingling feeling that came with buying school supplies.
The school year kicked off with the annual Dawg Daze welcome week roster of events. Hundreds of events were attended by thousands of students and campus felt alive and electric. The HUB was highly engaged in welcome events such as Fall Fling, HUB Crawl, the Poster Sale, and the Student Activities Fair. And prior to that, the new ASUW and GPSS leaders had their first in-person orientations and trainings since 2019. I cannot wait to get to know them better in the coming months.
I also want to introduce you to the HUB's new Executive Director, Carrie M. Moore. Carrie came to UW from the Bellevue College where she served as the Director of Student Engagement. Her expertise and experience advising student government and student leaders allows us to bring a higher level of engagement and advising with our two student governments, especially after the topsy-turvy 2.5 years of the pandemic. Carrie was hired after Justin Camputaro departed in July to travel the world with his wife and two daughters. If you have the time, please send Carrie a quick email to introduce yourself and say hello.
Look forward to seeing you in person at some point in the coming weeks and months.
Y'all take care.
–L.Lincoln