The HUB
Alumni Spotlight: Melanie Mayock, 2012-13 GPSS Vice President; 2011-12 GPSS Secretary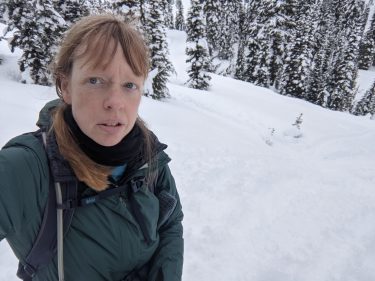 When did you graduate, and what are you up to now?
I graduated with a double Masters in Public Policy and Urban Planning in 2013. Today I work at Sound Transit as a Community Engagement Specialist.
What was your most memorable UW class? Why?
I really enjoyed working on my graduate thesis, which looked at communication techniques in public policy debates. Learning theories from sociology, communications, public policy, and urban planning was fascinating.
Who is your hero? Why?
I really admire Brene Brown, the prolific researcher of shame, courage, and vulnerability. I've struggled with shame throughout my life, and learning how to accept myself and share my vulnerable sides has been powerful.
What would be your go-to karaoke song?
Bad Romance by Lady Gaga. When I was in GPSS, some fellow officers and I went to Kate's Pub for karaoke every Wednesday after Senate and Executive meetings. I love Bad Romance because it's got attitude and you don't need a big range.
What is your favorite Husky tradition?
When you're a graduate student, I'm not sure you're as connected to University-wide traditions. But I loved everything about GPSS, especially speaking at new student orientations in the fall and getting to know so many different departments and programs.
What has been your favorite memory of the HUB?
Probably the grand opening. It was so cool to move into the beautiful building from Condon Hall and be in the center of campus.