The HUB
Three Good Things (Yesterday) I, II, III, IV, V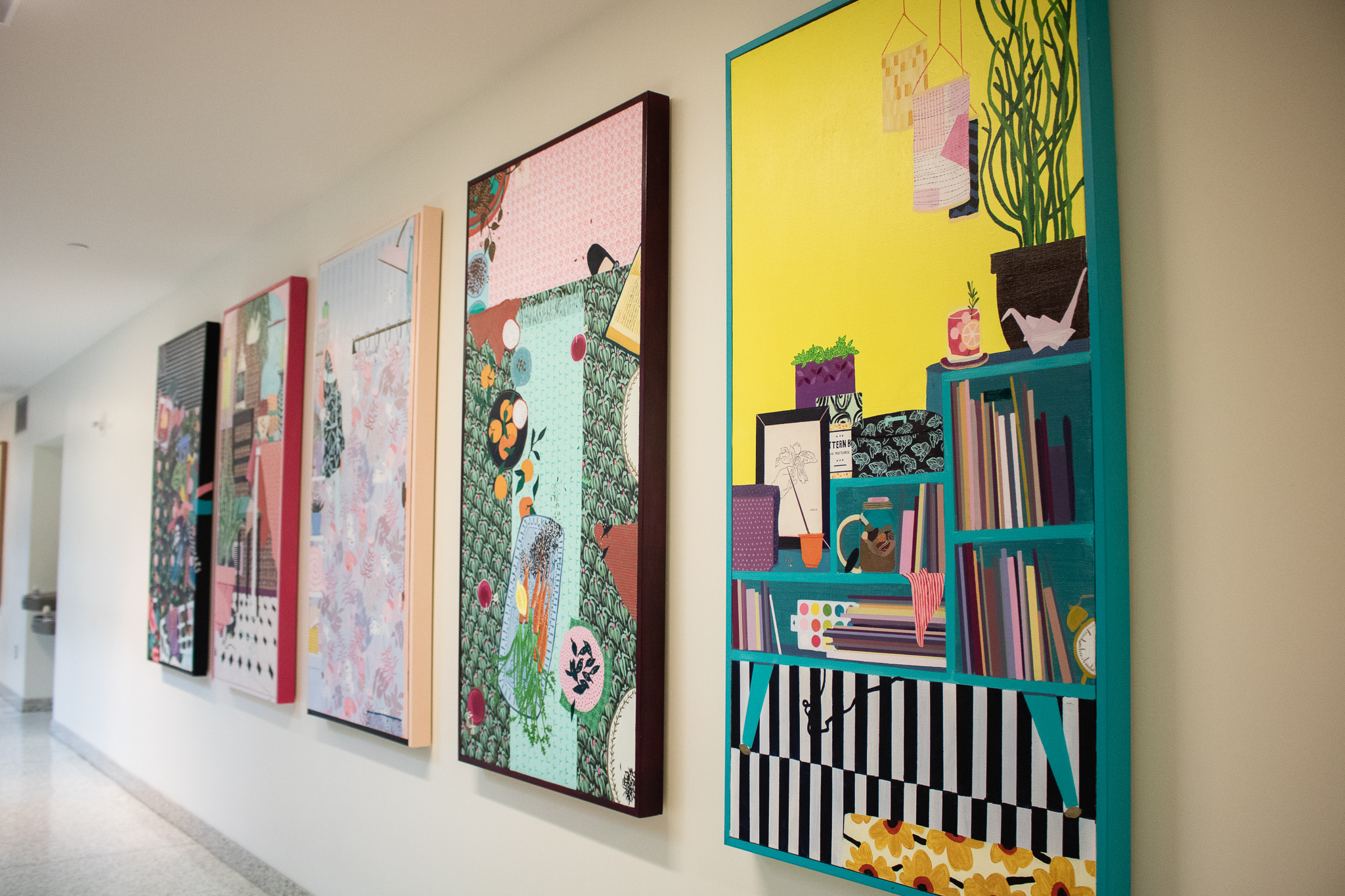 HUB Director's Art Award Recipient
Artist/s: Maria Rose Adams
Artist/s' Details: Maria has an MFA in Drawing + Painting from the University of Washington, 2015, and a dual BFA in Studio Art and Art Education from Michigan State University. She is a recipient of the Minnesota State Arts Board Artist Initiative Grant and has shown work nationally and internationally including exhibitions in Seattle, Minneapolis, and Reykjavik, Iceland.
Location: Second Floor | Hallway
Description: The artist's paintings are a record of daily living and imagined experiences. They reflect a contemplation of the whimsical space existing between reality, memory and daydream. Balance, repetition, bold color and a little bit of friendly confusion drove her decision making process.
Composition/materials: Acrylic on Linen, Framed
Year: 2015
Part of series: Yes(5)
Director's Award: Yes